Eco-terrorists causing an nuisance at a "climate camp" at Kingsnorth power station have had some of their cars towed away by the police.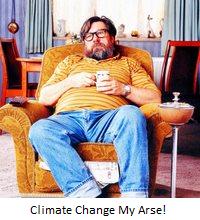 Kent Police said they asked the eco-terrorists to move two cars from the entrance to the power station for safety reasons because they were blocking the only gateway onto the camp site but instead of moving their cars they brought more along to block the entrance forcing the police to tow them away.
Environmental extremists seem to think that if they call their flea-ridden tents a "climate camp" they are entitled to pitch them wherever they want even if that means, for example, cutting a hole in the perimeter fence around an airport to gain illegal entry or setting up camp on private property.  They think that because they're doing it in the name of saving the environment they can break the law, ignore the police and put lives at risk.  They think that because the British government is legitimising the eco-terrorist agenda as an excuse to raise taxes and destroy the economy to pave the way for a pan-European soviet republic that they are above the law, just like the politicians that have been feeding them lies about climate change.
Kent police have 1,400 officers on standby from 26 police forces at a cost of £1m just to police the eco-terrorists protest, which is against E.ON demolishing the dirty coal-powered station and replacing it with a cleaner coal-powered station that they claim will be 20% cleaner.  The plans have been approved by Medway Council and are awaiting final approval by the British government.
I wonder what would happen if those of us who beleive that the climate change propaganda is load of bollocks set up a camp in favour of cheap, safe and reliable power instead of unreliable and expensive "renewable" energy?  I don't expect we'd last five minutes before the police moved us on.
Technorati Tags: Eco-terrorists, Climate Change