Tag Archive for St Georges Day
Smile at us, pay us, pass us; but do not quite forget,
For we are the people of England, that never has spoken yet.
Today we celebrate St George's Day, the patron saint of (amongst others) England …
… or do we?
While people around the world and even in the rest of the UK mark their national days with public holidays, festivals and binge drinking in silly hats, St George's Day is largely ignored despite opinion polls suggesting that as many as three quarters of us think it should be a public holiday.
Over the years we have been told that Englishness is sinister and offensive and that our national flag is linked inextricably with racists. We have been told that we can never have our own government or national institutions even though there is overwhelming support for it and that we must be British for the sake of the union. British politicians will go to great lengths to avoid saying the word England or even acknowledging the existence of an English identity despite most people in England defining themselves as English, not British.
In 1997 the British government gave Scotland and Wales referenda on creating their own devolved governments and in both cases the people of those nations voted for home rule. In 2004 the British government scheduled referenda in the 9 euroregions of England to create regional governments and cancelled them all after 78% of people in the north east of England rejected it in the first referendum. Since then, Wales has had a second referendum to give the Welsh government more powers and the Scots have their independence referendum later this year. The English have never been given a say on how they want their country to be run and the campaign to break England up into regions has been revived with backing from the Conservatives, Labour and the Lib Dems. There is a determination to abolish the English nation and it is gathering pace.
It is not racist to be proud to be English or to fly the English flag and it is not unreasonable to expect our country to be treated fairly and equally within the union. That's why I would urge all my readers to pledge to support a new campaign for a fair deal for England …
I got a call from BBC Radio Shropshire yesterday asking me to go on the radio this morning and talk about St George's Day – I was more than happy to of course.
Other than being St George's Day, the motivation behind the debate they were having was a press release put out yesterday by an inter-faith group that wants to "reclaim St George's Day".  Here's their press release:
Time to reclaim St George's Day for all English

St George should be a figure of national unity and pride. That's why we, a coalition of English faith groups and campaigners, are reclaiming England's patron saint and demanding he becomes representative of all English peoples.

We demand him back from those who promote racism and extremism, and from those who say that St George can only represent a single ethnic group.

We want to promote a new, relaxed and confident, English national identity. A place where a hijab is as welcome as bangers and mash, and no-one is attacked for their race, religion (or lack thereof) or any other belief.

That is why this St George's Day we are reclaiming St George.

As patron saint for England, St George is there for everyone living in England. Too often he has been hijacked and used as a symbol of triumphalism and division by those on the extreme Right. St George needs to take his rightful place as a national symbol of inclusivity rather than a symbol of hatred.

Although the English national flag, bearing the Cross of St George, was carried by the Crusaders, St George actually lived before the birth of Islam and should not be associated with any hatred of Muslims. He is respected by many people in the Middle East because of his origins there.

Therefore on St George's Day, we call upon all people of goodwill to join us in:
• standing up against the hijacking of a national hero by those who promote Islamophobia, antisemitism and other forms of discrimination
• opposing the modern dragons of hatred and intolerance
• saying: As the diverse people of England, we are comfortable with difference, and each other. St George's Day is a time for highlighting harmony and peaceful national pride.

Signatories:

Al-Khoei Foundation www.al-khoei.org
Baptist Union of Great Britain www.baptist.org.uk
Christian Muslim Forum www.christianmuslimforum.org
City Sikhs Network www.citysikhs.org.uk
Faith Matters www.faith-matters.org
HOPE not hate www.hopenothate.org.uk
Islamic Society of Britain www.isb.org.uk
Joseph Interfaith Foundation www.josephinterfaithfoundation.org
London Baptist Association www.londonbaptist.org.uk
London Boroughs Faith Network
Majlis-e-Ulama Europe
Muslim Council of Britain www.mcb.org.uk
Radical Middle Way www.radicalmiddleway.org
Religions for Peace UK www.religionsforpeace.org.uk
St Philip's Centre www.stphilipscentre.co.uk
Three Faiths Forum (3FF) www.3ff.org.uk
Woman's Voice www.womansvoice.info
Firstly I have to say I'm pleased this inter-faith group have taken an interest in St George's Day – it's a day for all the people of England, not just white, Christian Anglo-Saxon's (not that there are many of those left here after a thousand years or so).  I'm not much happier for religious groups to try to take ownership of St George's Day than I am with the likes of the EDL or English Democrats though.  I know saint's are, by their very nature, a religious thing but unless you're in one of the more orthodox countries a patron saint's day is a civic occasion more than a religious one.
I'm also not happy with the way the group tries to claim that St George's Day is associated with the "far right", racists and other -ists.  The only undesirable groups that habitually use the English flag are the English Democrats and the English Defence League, neither of which are any more representative of the English people than Abu Hamza or Amjid Choudhary are of the Muslim population.  The traditional peddlers of intolerance and prejudice are the British National Party and the National Front, both of which use the British flag and don't even claim to be English groups.  They are both active in all four member states of the UK.
At the weekend the Stone Cross St George's Day parade attracted over 15,000 people and there wasn't a preacher of hate to be seen, just thousands of English people of all nationalities, colours and religions getting together to celebrate their country's national day.  Similar events were held all over the country and I've seen no reports of trouble at any of them in the news so where are these racists and "far right" groups that have supposedly taken ownership of St George's Day?  They simply don't exist.
I wholeheartedly support the objective of this inter-faith group to celebrate St George's Day properly and to use it as a way of bringing together all the people of England but I wish they wouldn't resort to such lazy attention seeking phrases like "reclaiming [insert English symbol here] from the far right" because it just devalues their argument.
Anyone looking forward to this year's St George's Day celebrations in the Town Park is going to be disappointed – it's been cancelled.
According to Telford & Wrekin Council's Arts & Culture Service Manager, the number of events the council puts on has been scaled back due to budget constraints and St George's Day has been cancelled.  Instead, they want to start an annual festival in the park during the summer.
The Stone Cross St George's Day parade in West Brom regularly attracts over 25,000 people who parade through the town and finish up in Dartmouth Park for music, entertainment and a market.  The parade attracts people from all over the country and provides an enormous boost to the local economy.
Since the council moved from the civic offices to Addenbrooke House, they don't even fly our national flag any more and now they've decided that our national day isn't important enough to celebrate.  There are six flag poles on the entrance to Ironmasters Way where there the council's new offices are so there is no shortage of opportunities to fly the flag and if there is money for a summer festival, there is money for St George's Day.
The Stone Cross St George's Day parade is organised by local residents and funded from donations after Sandwell Council, like Telford & Wrekin, decided that our national day wasn't worth celebrating.  If that's the only way our patron saint's day will be celebrated in Telford & Wrekin then we will have to organise future events ourselves.  If you'd like to be involved in organising a St George's Day event for next year then please get in touch.
St Andrew's Day …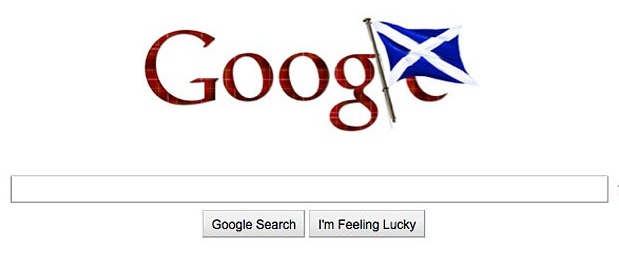 St David's Day …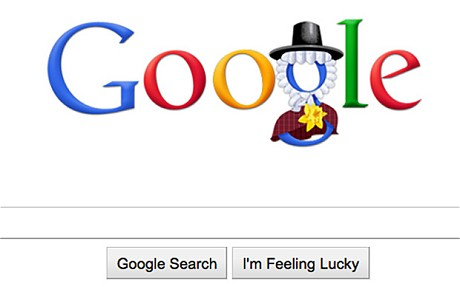 St George's Day …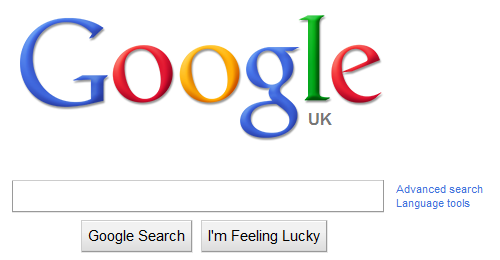 Now I can guess what the excuse will be – St George's Day has been postponed until the 2nd of May by the church because it clashes with Easter and Easter is more important in the religious calendar than a saint's day – but it's not good enough.
It doesn't matter whether there is congestion in the church's calendar, St George's Day left its religious roots behind a long time ago and is a national day for our country.  I don't care what the Pope or the Archbishop of Canterbury says, England's St George's Day is on the 23rd of April every year.
So, to Google and Asda (who have decked out their Telford stores in British flags) and all the other shops around England that have ignored St George and stocked up on the butcher's apron, I have only one thing to say: how dare you insult my country, fuck you.
Here are some pictures and video's from today's St George's Day celebration in Telford Town Centre and Telford Town Park …
It's the 23rd of April again and I've racist'd the house up with Cross of St George bunting and flags.
We're going to Telford Town Park today for the St George's Day event the council are putting on.  Last year was great, we spent the whole day there so hopefully this year will be just as good.
So, how's your St Georges weekend been so far?  Ours has been busy (not to mention expensive) and it's not over yet!
Yesterday Mrs Sane and I went to my sisters' pub for a 3 course St Georges Day lunch.  The garlic mushrooms with tomato and goats cheese probably weren't very English (although garlic was cultivated in England as early as the 16th century) but the venison, mushroom and bacon pudding main course is pretty English (and so amazingly gorgeous they said it'll probably stay on the menu). And what can be more English than apple crumble and custard?
Today we went to Telford Town Park where Telford & Wrekin Council had organised a St Georges Day celebration for the first time.  There was a falconry display, a one-man band, plays, morris dancers, a fantastic and enthusiastic storyteller, crafting, hog roast, ice creams, flag making, stilt walker and some other stuff that I can't think of.  And, of course, then town park itself which occupied the kids for a good hour or so.  We even met BBC Radio Shropshire presenter and tweeter Johnty O'Donty in person at last.
Tomorrow, #2 son will be at the Albrighton St Georges Day parade with 1st Brookside Scouts and while he's there the rest of us will be at Blists Hill partaking in their annual St Georges Day festivities.
St Georges Day 2010 is almost upon us (it's Friday, in case you didn't know) and we're interested in what you're planning to do to mark the day.
It was St Georges Day that first led me to discover the Campaign for an English Parliament all those years ago.  I was looking for St Georges Day events in and around Telford but there weren't any.  The CEP explained why, quite bluntly – the Brits don't like England.  It sparked my interest and lead to me joining the CEP, becoming an avowed English nationalist, joining the CEP and eventually being voted onto the National Council.
A lot's changed in that time and one of those things is that Telford & Wrekin Council are finally, after years of nagging, marking St Georges Day.  They're doing it on Saturday rather than St Georges Day but at least it means more people can go.  That's where I'll be on Saturday with my family.
I have the day booked off work on Friday as I do every year (my unofficial St Georges Day public holiday) and I'm taking my wife to my sister's pub for a St Georges Day lunch (they're doing traditional English food and beers all week for St Georges Day).  On Sunday we're planning to visit Blists Hill who are doing special St Georges Day events all weekend, starting Friday.
But enough about me! What are you doing for St Georges Day? If you haven't got anything planned, check out the St George Holiday website and if you know of any events that they don't know about, let them know.