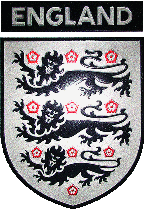 Kazakhstan?  Kazakhfuckingstan?
What a bloody shambles.  We should be 5-0 up by now at least but no – half way through the game and it's still 0-0.  Not only that but Kazakhstan look like they have about 30 men on the pitch.
There have been moments when England looked like a World Cup winning team but they've been few and far between.  Very bloody far.
England have looked like amateurs for the whole first half.  So amateur you'd be forgiven for thinking you were watching a Scotland match.

Technorati Tags: England, Kazakhstan, Football