Tory MP Michael Fabricant has called for a new Act of Union to establish the principal of institutional discrimination against England in constitutional law.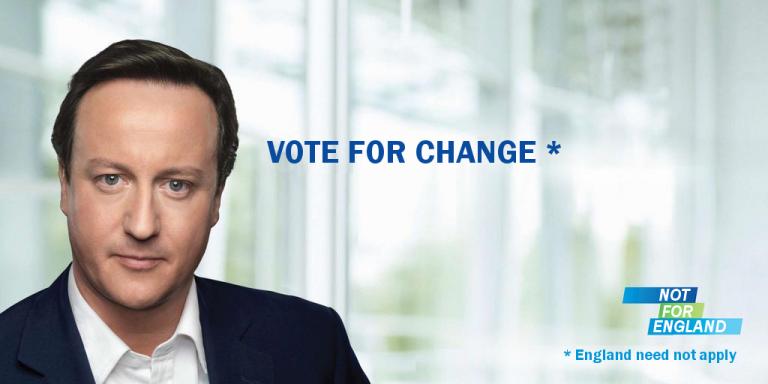 Fabricant wants a new Act of Union which will ban British MPs elected in Scotland, Wales and Northern Ireland from voting on devolved matters in England, only allowing British MPs elected in England to vote on them.  This would make an English Parliament unconstitutional, explicitly denying equal rights for the people of England.
Mark Wallace, the executive editor of Conservative Home, has written an article Michael Fabricant is right, we must give political equality to England in which he explains how England shouldn't be given equality by refusing to create an English Parliament with the same powers as the Scottish Parliament but should instead settle for the unworkable fudge that is English Votes on English Laws (EVoEL).
Wallace (who claims to be an avowed libertarian) is typical of the British nationalist Tories – opinion polls show that a majority of people want an English Parliament but because that's not the Tory way of thinking it has to be opposed.  That's certainly not libertarian thinking.