Archive for Racism
Matt Hancock, the British Paymaster General, wants to put unemployed young English people through a three week intensive programme he describes as a "boot camp" at job centres or they will lose their benefits.
The "boot camp" would be mandatory for all 18-21 year olds in England and would run to 71 hours of training on interviews and job searching.
The principal behind this – that people on benefits should be doing everything possible to find a job and not be stuck at home in front of the telly watching Jeremy Kyle – is a sound one but as usual, the British government have taken a good idea and come up with a crap implementation.
Only English youngsters would have to go to this "boot camp" in exchange for their benefits – unemployed Scots, Welsh and Northern Irish people will continue to get their benefits without having to attend a "boot camp" and English people moving over the border will be similarly exempt. What happens with Scottish and Welsh youngsters who are already claiming unemployment benefits and move to England will no doubt be as vague and unenforceable as the requirement that 16-18 year olds in England be in formal education which isn't enforced against Scottish, Welsh and Northern Irish youngsters who move here. And why is it only young people being targeted? It's harder for a young person with little or no work experience to get a job than an adult who has a proven record and experience that you can't teach in a classroom yet it is young people who are targeted by these schemes with the implication being that they are just workshy.
Not only is this scheme racist but it is ageist as well.
Everyone claiming unemployment benefits, regardless of their age, should be required to spend the working day looking for work, doing community service and getting an education and they should be supervised doing so. In some parts of the country and for some sections of society it's not easy to get a job but that doesn't mean that their day shouldn't be spent productively. Councils are cutting back on public services to save money while the taxpayer is spending billions paying people not to work. If all unemployed people were carrying out community service we wouldn't have filthy streets, fly tipping and graffiti everywhere and councils saying they can't provide services because they can't afford them.
There is a workforce of 1.85m people currently being paid not to work by those who are working. Let's not stigmatise young people or get hung up on the irrelevant question of why people are out of work and just get them doing something useful for their local community until they find a job. And that applies to the Scots, Welsh and Northern Irish as well – the English are paying for their benefits so why shouldn't we attach some conditions?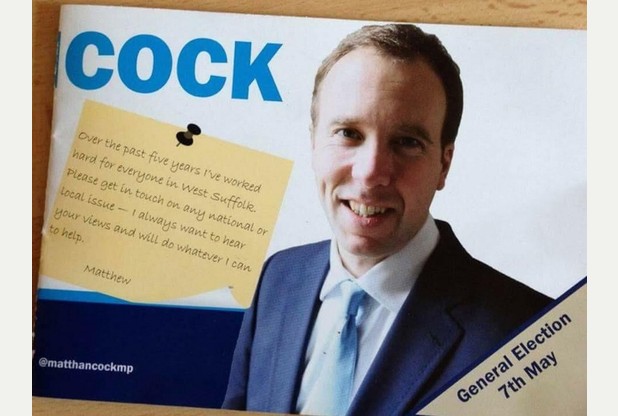 The British government is closing Portsmouth's shipyard to protect jobs at the Clyde shipyards in Glasgow in a transparently political move to placate the Scots ahead of their independence referendum.
Just look at these comments from some of the English workers the Brits are sacrificing to protect Scottish jobs:
It's definitely a political decision. All to do with Scotland and Scottish independence; it's disgusting. They don't care about us.
This is simply pandering to the Scottish government before the independence referendum next year.
Even the MP for Portsmouth is unhappy:
It's a massive and grave error on the part of the government to put more shipbuilding in Scotland. It's political. It always has been.
And then there's the comments section in the Express …
Disgusted that our weak government is letting this happen – to shut Portsmouth and give new contracts to a Scottish port is despicable.
What a disgrace, blatant politically inspired bribery for the jocks…well what if they say YES to independence anyway…I do hope they do vote to leave and let the politicos explain why we are buying ships off a foreign country?
i hear that its portsmouth yard that will close rather than the scottish ones..i wonder why that is. is there a referendum coming up
Even some Guardian readers are having a pop …
Scottish jobs saved at the expense of English workers.
Portsmouth is being sacrificed for saving Scotland ahead of a referendum
A thousand workers in Portsmouth thrown on the scrapheap just so project fear can keep making a spurious point about the "benefits of the union". Playing politics with peoples lives yet again.
Helps the campaign to keep Scotland in the UK I suppose…
Then there's the Telegraph …
Why give it to the Scots? Are their unemployed more deserving. Sadly, they are never going to vote for independence so shafting the ENglish YET AGAIN is horrific.
This is little short of treason by Cameron to the English in a futile political sop to the Scottish. If he had any balls at all he would preserve the English yards, scrap the Scottish yards and state that the decision would be reviewed after the Scottish referendum on independence.
Why are they trying to buy Scottish votes, the Glasgow yards are hotbeds of socialism and militants, they should take the hits and not the English yard, kill two birds with one stone.
Short term daftness to rely on warship building in a country that is not committed to the UK. This has Cameron McFudge written all over it. The lads in Portsmouth should have been supported, not the would-be defectors in Govan. Salmond will be laughing yet again.
A disgusting sop to the Scots nationalists. What ought to have been brought home to them is that even the threat of independence costs Scots jobs. As if a separate UK government would ever build ships in a foreign Scotland . . . Should it ever happen Portsmouth will need rebuilding from scratch. I'm a Conservative Party member but if there was an election tomorrow I wouldn't vote for them. They've just sold England down the river for short-term and disguided political reasons!
If this isn't a political decision, I don't know what is. But in the unlikely event of Scotland voting for independence next year, I trust that this decision will be reversed in double quick time.
The sacked workers in Portsmouth know they're being sacrificed by the Brits to keep the Scots happy, politicians know the workers in Portsmouth are being sacrificed by the Brits to keep the Scots happy and the general public know the workers in Portsmouth are being sacrificed by the Brits to keep the Scots happy. There is no price the British won't pay to keep the Scots in the union as long as it's the English that are paying.
I used to think there was a place for England in a reformed British union but it's pretty clear that England will never be important to the Brits. It's time for English independence.
A 27 year old Englishman has been beaten to a pulp and left for dead in Wales for being English.
Paul Meehan was born in London, grew up in Cardiff but now lives in Birmingham.  He was waiting at a taxi rank when he was attacked after the group heard the brummie twang in his accent.  Doctors had to remove a 5″ section of his skull to relieve the pressure on his brain.
Increasing anglophobia over the last decade or so has been recognised but the bulk of the increase in racially motivated attacks against English people has been in Scotland where a 2003 survey found that a quarter of English people living in Scotland had experienced racially motivated harassment or discrimination.  There are a number of prominent examples of that latent anglophobia translating into physical violence in the disabled Englishman who was dragged out of his car and beaten up in Scotland, the half English/half Scottish boy punched in the face in a park in Scotland for wearing an England football shirt, the English carer for a Scottish friend who had his windows smashed and was assaulted for being English.  But the most damning indictment was probably when the head of once of the Scottish police forces said that anti-English attacks had reached epidemic proportions in his force's area.
However, that violent anglophobia has tended not to manifest itself so much in Wales.  In fact, the worst thing that I recall happening in Wales wasn't even an assault on a person, it was a horse being slashed a few years ago.  Hopefully this racist attack isn't the start of a souring of Anglo-Welsh relations.
I don't know whether to despise Diane Abbott just that little bit more or whether to pity her for her evident stupidity.
Not content with insulting one fifth of the world's population, she's also said that taxi drivers are racist!
A spokesman for the Licensed Taxi Drivers Association, Steve McNamara, said:
We find it amazing that in this day and age someone in Diane Abbott's position can try to resurrect the stereotypes from the 1960s. At worst she is racist and at best she is stupid in making comments like that. Either way, she should go.

[…]

She might have trouble getting a cab in the future and it won't be because she's black, it will be because she is stupid. I certainly won't be stopping for her.
You can always rely on a cabbie to tell it how it is and I would so love to see her flag down a black cab and be told to get stuffed!
Meanwhile, the bungling idiot Ed Dave Ed … whichever one it is … Milliband had an unfortunate Freudian slip on Twitter earlier:
Sad to hear that Bob Holness has died. A generation will remember him fondly from Blackbusters
Diane Abbott MP, well known for her snide racist remarks, has finally stepped over the line saying that "white people love playing divide and rule".
Abbott has tried backtracking after being outed as a racist, saying the comments were taken out of context but if you read the exchange of tweets that the comment is part of, she clearly believes it's "us and them" and that black people should close ranks.
Bim Adewunmi: I do wish everyone would stop saying 'the black community' though. WHICH ONE?

Bim Adewunmi: Clarifying my 'black community' tweet: I hate the generally lazy thinking behind the use of the term. Same for 'black community leaders'.

Diane Abbott: I understand the cultural point you are making. But you are playing into a "divide and rule" agenda.

Bim Adewunmi: Maybe. I find it frustrating that half the time, these leaders are out of touch with black people they purport to represent.

Diane Abbott: White people love playing "divide & rule" We should not play their game #tacticasoldascolonialism

Bim Adewunmi: I don't advocate 'divide and rule'. But I wish we could deal more effectively with issues without resorting to monolithic view.

Diane Abbott: Ethnic communities that show more public solidarity & unity than black people do much better #dontwashdirtylineninpublic
Taken in context, the comment is even worse.  The Labour Party is institutionally racist, I have said this before.  They are prejudiced against the English and now one of their MPs has openly made racist remarks about white people on Twitter.  Perhaps we need an inquiry into the institutional racism in the Labour Party?
Bim Adewunmi actually makes a bloody good point which will sadly be lost in the furore over Abbott's racism which is a shame.  I find it extremely irritating when the media, politicians and police talk about "the black community" and "black community leaders".  Have you ever heard the term "the white community" or "white community leaders"?
Abbott is a racist, I hope she gets hung out to dry and deselected.  We have enough problems with racism in this country already without racist politicians making it worse.
The latest Stephen Lawrence case has finished and his murderers are going to be sentenced shortly.  Great, let's get this over and done with and get it out of the news.
It is because of the Stephen Lawrence inquiry that an accusation of racism when committing a crime automatically makes that crime worse than if it was committed against a white person.  It is because of the Stephen Lawrence inquiry that the police have to consult "the community" if they want to do anything that specifically targets members of an ethnic minority – even if that something is a terrorist raid.  It is because of the Stephen Lawrence inquiry that black police officers have special status and are fast-tracked for promotions to fill diversity quotas.  It is because of the Stephen Lawrence inquiry that police are criticised for stop and search statistics that show them disproportionately targeting black people despite said statistics proving that black people commit a disproportionate number of crimes.
The two people who murdered Stephen Lawrence were wrong and committed the ultimate crime but why is there this fixation on it being racially motivated?  So what if they killed him because he was black?  If they'd killed him because he was short or because he had brown eyes then it would have just been a "normal" murder, their prejudice against short people or people with brown eyes wouldn't have even been mentioned or if it was mentioned it would probably only be to prove that they were mentally ill.  Murder is murder, it is the worst crime you can commit and it doesn't matter whether your motivation is the victim's colour, religion, ethnicity, nationality, sexuality or any other prejudice – it's just murder.
I've no doubt that racism existed in the police before the Stephen Lawrence inquiry and I have no doubt that it will continue to exist long after I've shuffled off the mortal coil.  The Stephen Lawrence inquiry undoubtedly did some good in tackling it but it's done a lot of harm as well.  It's put ethnic minorities on a pedestal where the law is concerned and the police spend an inordinate amount of time pandering to over-sensitive "community leaders".  The special treatment ethnic minorities get at the hands of the police does nothing to promote community cohesion, it just causes more racial tension.
The pair got minimum sentences of 15 years, 2 months and 14 years, 3 months.  The judge sentencing them said that he was handing down long sentences because it was a racist crime despite the fact that they were supposed to be sentenced as if they were teenagers (which they were when the murder was committed) and under the guidelines in place at the time which didn't impose extra punishments for racially-motivated crimes.
Thirteen years ago, before the Stephen Lawrence inquiry published its findings, everyone was equal before the law regardless of their race, colour or ethnicity.  This is no longer the case and that isn't a positive thing.  If a crime is committed against me then it's not right that the same crime committed against someone else with different colour skin to me is automatically considered worse and the perpetrator more severely punished if they did it because of the colour of that person's skin.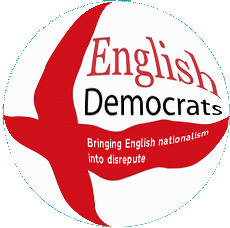 Eddy Butler, the former National Front, former BNP, former Freedom Party, former BNP a couple more times, former BNP national elections co-ordinator, has joined the English Democrats.
The announcement, which was the EDP's worst kept secret since his mate Richard Barnbrook joined in January, will be a bitter blow to the handful of party activists that haven't yet joined UKIP who had hoped to stop the BNP takeover of the party.
UKIP recently announced a revised devolution policy that would see the creation of a federal UK with devolved parliaments for all four home nations.  The final touches are being put to the full devolution policy paper before it goes to the membership for ratification.  UKIP is the only non-racist, mainstream democratic party advocating the creation of a federal UK with equality for all four home nations.
English Democrats: not left, not right, just racist.
SCOTTISH universities have received 5,000 fewer applications from students south of the Border wanting to take their degrees in Scotland amid claims that the recession and uncertainty over fees are causing undergraduates to stay closer to home.
That's the Scotsman's theory on why Scottish universities are seeing a drop in the number of English students looking to study in Scottish universities.
It's not the recession or uncertainty over fees that's the problem, it's the racial discrimination and high costs.  I appreciate that this will come as a shock to a lot of Scots and the BBC but English people haven't been going to Scottish universities because they're better, they've been going because the degrees are easier (4 years instead of 3) and because they're cheaper.  Or they have been until the Scottish government decided to introduce racial discrimination into the Scottish education system by charging English students up to £9,000 per year for a degree in Scotland while every other "EU citizen" gets free university education largely thanks to EU laws.
If you have the choice of paying £9,000 a year for 3 years for a degree in England (thanks to tuition fees imposed on England by MPs elected in Scotland) or £9,000 a year for 4 years for the same degree with an extra year of expenses and you have to live in a hostile country where half the population hates you because of where you were born, which would you choose?
With a bit of luck Scottish universities will start running out of money soon now they've bitten the hand that feeds them because according to the Scottish Education Secretary an influx of Scottish students studying in English universities would bankrupt the country as the Scottish government pays the tuition fees of Scots in English universities as well.
Good luck to the English students challenging this racial discrimination in the courts.
Ian Paisley, the MP for North Antrim in Northern Ireland, has warned the British Conservatives not to give in to English demands for equality which he says would create a Parliament "of little Englanders".
I appeal to my Conservative friends…they should recognise they should not play party politics with constitution of this nation.

We will have a House of little Englanders.

That does not serve this nation.

You have a responsibility to lead the people of England into believing passionately in the union as I do.

You only do that by not encouraging this view that we need another Parliament for the English only.
I have one thing to say to Ian Paisley: fuck you.  I'd rather be a little Englander that a racist, bigoted, hypocritical big Britisher.
Andrew Marr, the Scottish presenter of the imaginatively titled Andrew Marr Show, used his BBC1 show today to racially abuse the English.
Whilst interviewing the actor, Mark Rylance, about his new lefty liberal hand wringing play about Englishness, Marr interrupted to say "There's cruelty in the play but there's cruelty in Englishness too".
The following a transcript of the relevant part of the interview:
Rylance: I think it's about the question of what is indigenous Englishness. I think it's clearer to look at the Welsh and the Irish and the Scottish and grasp … maybe you can't put words to it but there's certain kind of things that are very much part of their nation's character and it's harder perhaps because of our imperial past and the nature of the history of England to be pleased or proud about being English. We used to have at the Globe a lot of difficulty trying to celebrate Shakespeare's birthday and St Georges Day without the National Front coming in you know?

Marr: Yeah

Rylance: And I remember Ken Livingstone and I think still Boris is trying to figure out how …

Marr: How you celebrate because part of this is very sort of dark and dysfunctional too isn't it? And I mean just thinking about that ghastly story from Doncaster this week, I mean there is a certain amount of wildness and madness and cruelty. There's cruelty in the play but there's cruelty in Englishness too. It's not just an easy thing to celebrate.
Can you imagine the outcry if a BBC presenter had said there's cruelty in Scottishness or Polishness or Chineseness?
Why on earth should we allow ourselves to be racially abused by a second-rate Scottish TV presenter for the British Broadcasting Corporation? Well I for one won't be – the following complaint has been made to the BBC regarding Andrew Marr's racism and demanding a public apology.
On today's Andrew Marr Show, Andrew Marr (a Scot) racially abused the English with the following comment:

"There's cruelty in the play but there's cruelty in Englishness too. It's not just an easy thing to celebrate."

Had any other nationality been described as cruel there would have been an instant apology on-air yet because it is the English he has made a racist comment about, no apology was made.

I demand an unreserved apology on-air from Andrew Marr on next week's show for his racial slur.
The programme can be watched again on the BBC iPlayer here. Fast forward to about 24 minutes.