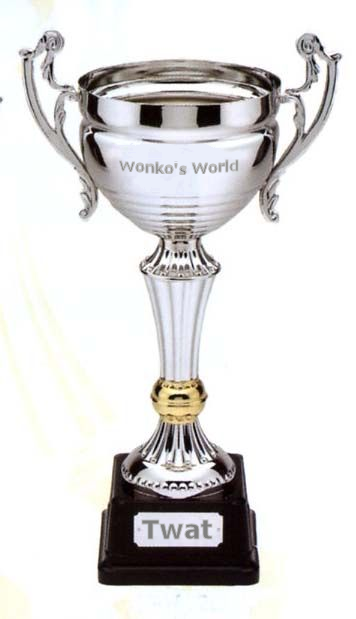 I know I said voting for Twat of the Week would close tomorrow but I've got things to do in the morning and I'd probably forget.
The first Twat of the Week, as nominated and voted for by the public, is …
Andrew "There's cruelty in Englishness" Marr!
Glaswegian Marr's racial slur against the English in his Sunday morning politics programme last week has resulted in many complaints to the BBC and now the first Twat of the Week award of 2010.
Andrew Marr, you're a racist, a second-rate presenter and – officially – a twat.