Although I'm looking forward to Christmas more this year than in the past, I'm starting to remember just why it is that I detest the run-up to Christmas.
BBC Breakfast had carol singers on this morning.  Carol singers.  A month before Christmas.  But it gets better.  Someone at work bought a Christmas chocolate log the other week and the best before date …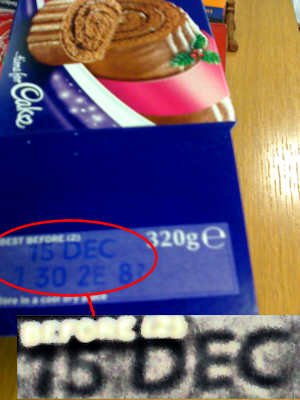 Out of date a week before Christmas.  That really is taking the piss.
Bah Humbug.


Technorati Tags: Christmas, Bah Humbug, WTF