!
This post hasn't been updated in over a year and I've changed my opinions on many things over the years. Deleting things I wrote years ago would be like ripping pages out of a diary so I'm not going to do it despite the fact that some stuff I've written in the past will probably be used against me during elections by UKIP hating fascists. You should read this bearing in mind that what I thought in the past might not be what I think now.
Although I'm looking forward to Christmas more this year than in the past, I'm starting to remember just why it is that I detest the run-up to Christmas.
BBC Breakfast had carol singers on this morning.  Carol singers.  A month before Christmas.  But it gets better.  Someone at work bought a Christmas chocolate log the other week and the best before date …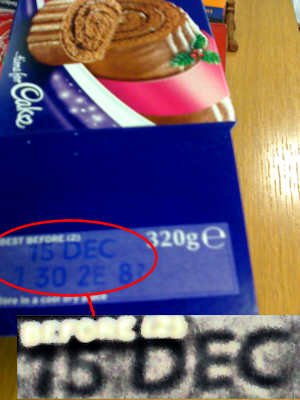 Out of date a week before Christmas.  That really is taking the piss.
Bah Humbug.


Technorati Tags: Christmas, Bah Humbug, WTF