!
This post hasn't been updated in over a year. A lot can change in a year including my opinion and the amount of naughty words I use. There's a good chance that there's something in what's written below that someone will find objectionable. That's fine, if I tried to please everybody all of the time then I'd be a Lib Dem (remember them?) and I'm certainly not one of those. The point is, I'm not the kind of person to try and alter history in case I said something in the past that someone can use against me in the future but just remember that the person I was then isn't the person I am now nor the person I'll be in a year's time.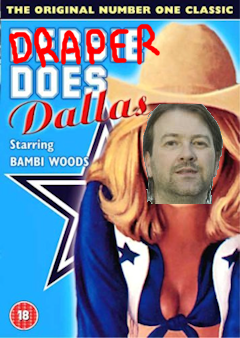 The Home secretary, Jacqui Smith, has been caught claiming expenses for her husbands porn.
She says that she accidently claimed for her Sky TV bill – complete with porn – along with her internet connection.
Her husband, Richard Timney, has apologised for embarassing his wife.  I can't blame the poor bloke to be honest, imagine being married to that sour faced fascist bitch?
I wonder what mucky films they watch in the Timney-Smith household.  Debbie Draper Does Dallas?  Alice Alistair in Underpants?  Suggestions in the comments …

Technorati Tags: Jacqui Smith, Porn, Expenses