!
This post hasn't been updated in over a year. A lot can change in a year including my opinion and the amount of naughty words I use. There's a good chance that there's something in what's written below that someone will find objectionable. That's fine, if I tried to please everybody all of the time then I'd be a Lib Dem (remember them?) and I'm certainly not one of those. The point is, I'm not the kind of person to try and alter history in case I said something in the past that someone can use against me in the future but just remember that the person I was then isn't the person I am now nor the person I'll be in a year's time.
The corrupt media bought into the left wing lie that the BNP are a far right party but many bloggers know the truth – that the BNP are a far left party, more akin to Liebour than the parties on the right – and try our best to make sure as many people as possible get to know the truth.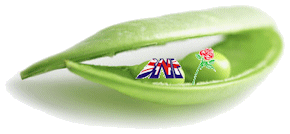 The left's propaganda is further discredited by Harriet Harperson's admission that Liebour is scared of the BNP.  Harperson says that the BNP "are a bigger threat than they have been before" and are so scared of losing votes to the far left BNP that they're using a different election slogan in areas where BNP have a lot of support, are working with (ironically) with anti-fascist groups and even have anti-BNP battlebuses.
You will note that there are no such concerns from the right of centre Conswervatives or UKIP, nor is there a sustained campaign against the BNP from any party other than Liebour.  Now that support for Liebour has collapsed, the left will be casting their protest votes for the BNP.

Technorati Tags: Liebour, BNP