Mrs Sane went out and bought a new printer today – a nice Kodak ESP 7 all-in-one wireless device.
The printer installs fine on my laptop and Mrs Sane's laptop but the desktop is having none of it.  I've tried to contact Kodak's 24/7 customer support live chat for about 2 hours now and keep getting a message to tell me they're too busy.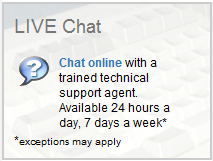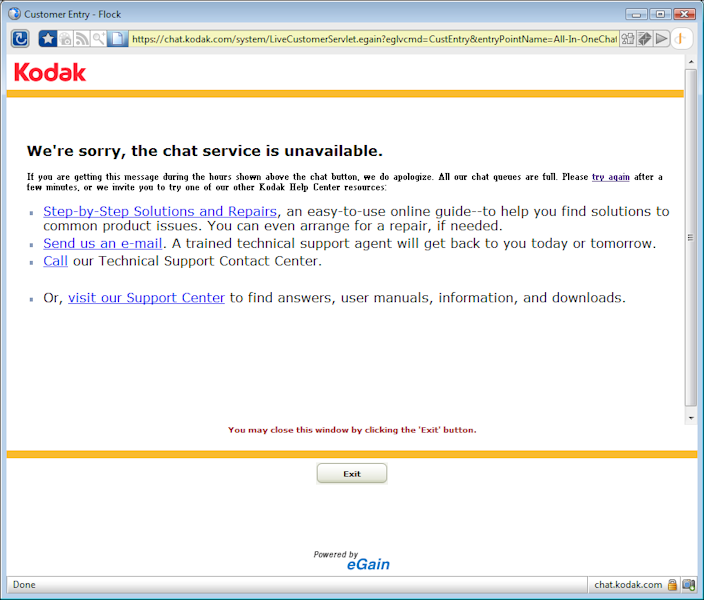 Update:
Kodak's 24/7 online chat support is still unavailable this morning.


Technorati Tags: Kodak