The South American trade group, Mercosur, has banned Falklands-flagged boats from docking in their ports in solidarity with Argentina.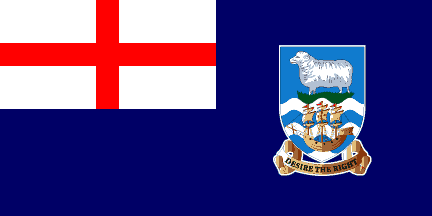 Uruguay proposed the ban and and the other three members – Brazil, Paraguay and Argentina – agreed.  There are less than 40 boats registered in the Falklands so it doesn't affect a huge amount of people but that's not the point, it's an attack on the Falkland Islanders.
The Mercosur nations are ganging up on the Falklands for no reason other than to cause a nuisance.  They know that the Falklands belong to the UK, that the Falkland Islanders want to remain a British Overseas Territory and that the British government has pledged not to hand over the Falklands to Argentina unless the islanders wanted it.  They know that all they're going to get out of this is a pissing contest.
That said, we have no aircraft carrier and most of our deployable armed forces are already deployed in the Middle East and Africa so if Argentina did decide to invade the Falklands again, we'd struggle to take them back again.  And don't think our "allies" in the EU will help us – especially the French who Cameron stupidly decided we should enter into a military alliance with – because they won't.  The president of the Falklands Chamber of Commerce has already had a thinly veiled pop at the EU, saying:
If we were Palestine, the European Union would be up in arms
If it didn't involve the UK and the former Spanish & Portuguese colonies then they'd be up in arms.  We can't rely on our supposed "allies" in the EU to stand with us (they gave Spain jurisdiction over Gibraltarian waters, remember) and we certainly can't rely on the French to provide us with the aircraft carrier we're supposed to have an agreement for if it means going to war with their southern neighbour's allies.  Or going to war with anybody for that matter, the cheese eating surrender monkeys.
If the EU won't impose a retaliatory ban on Uruguayan, Paraguayan, Brazilian and Argentine goods then the British government should impose a unilateral one.  If the British government doesn't have the balls (they won't) then we boycott them ourselves!