!
This post hasn't been updated in over a year. A lot can change in a year including my opinion and the amount of naughty words I use. There's a good chance that there's something in what's written below that someone will find objectionable. That's fine, if I tried to please everybody all of the time then I'd be a Lib Dem (remember them?) and I'm certainly not one of those. The point is, I'm not the kind of person to try and alter history in case I said something in the past that someone can use against me in the future but just remember that the person I was then isn't the person I am now nor the person I'll be in a year's time.
Members of the Aslef trade union went on strike this week in solidarity with a London Underground driver who was transferred from the trains to station duties.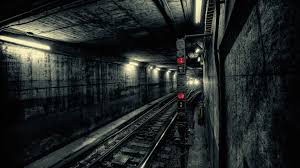 The driver in question failed to stop for three red signals, two of which were within a 4 week period. He had been driving a train for just 11 weeks before he was transferred off the trains.
London Underground could, quite justifiably, have sacked this dangerous incompetent but they kept him in their employ in a job in which he wasn't risking the lives of thousands of people (some of those trains carry in excess of 1,200 passengers each at peak times). After driving through the first red light he was made to carry out 3 days of training with another driver in the cab. After the second he was made to undertake another 5 days of training and take another 5 days out of the cab. It was only on the third occasion that London Underground said that it would be unsafe for him to continue driving.
But all those chances weren't good enough for the militant trade unionists in Aslef who think that it's unreasonable to have threatened the driver (allegedly) with disciplinary procedures if he didn't agree to the transfer. They would prefer that he was allowed to continue driving despite clearly being dangerous. If ever there was an argument for needing to curtail the activities of trades unions, surely this exemplifies it?