!
This post hasn't been updated in over a year. A lot can change in a year including my opinion and the amount of naughty words I use. There's a good chance that there's something in what's written below that someone will find objectionable. That's fine, if I tried to please everybody all of the time then I'd be a Lib Dem (remember them?) and I'm certainly not one of those. The point is, I'm not the kind of person to try and alter history in case I said something in the past that someone can use against me in the future but just remember that the person I was then isn't the person I am now nor the person I'll be in a year's time.
Jaguar Land Rover has announced it is cutting 1,000 temporary jobs at JLR plants in Halewood and Solihull.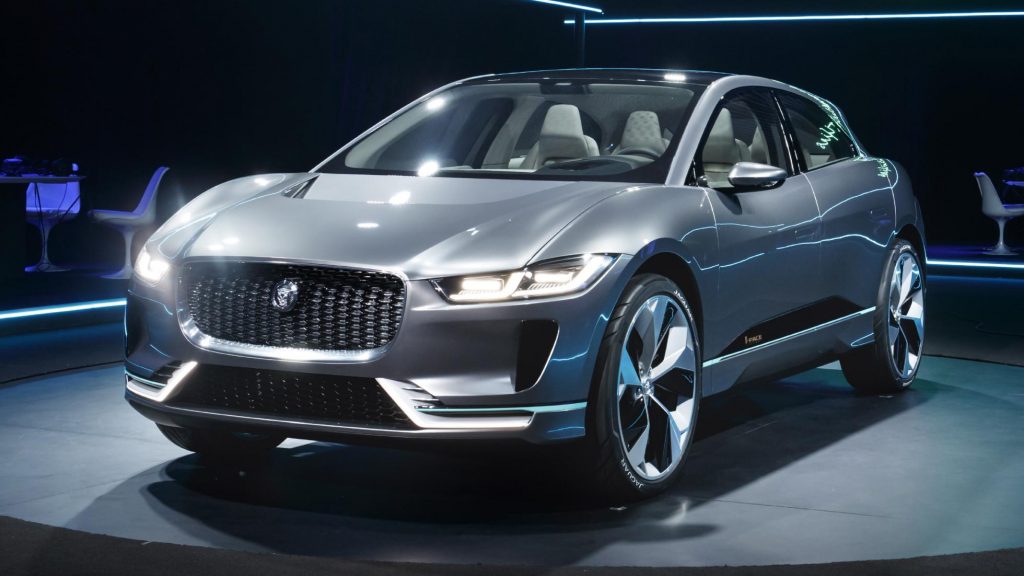 Remainers are, of course, blaming the job losses on Brexit but the blame is being put (partially) on the uncertainty around Brexit not the fact we are leaving the EU. In fact, every time you see a headline in a newspaper or on the BBC website saying Company X is cutting jobs/losing money/issuing a warning because of Brexit you will find that they cite the uncertainty around Brexit. It is the weakness of Theresa May and her largely talentless cabinet full of Remainers in dealing with the EU that is causing businesses angst.
The UK is the world's 5th largest economy and was the fastest growing developed economy in the world last year. We do just 4½% of our trade with the EU and that figure is declining. Over 80% of our trade is domestic and will be largely unaffected by the outcome of Brexit negotiations. The fact that we are leaving the EU is really of little concern to the majority of businesses in the UK, it is the risk that is associated with not knowing what our relationship with the EU is going to be when we finally do leave that is a problem.
Our trade deficit with the EU in 2016 was an eye-watering £60bn. That's the difference between what we export to the EU and what they export to us. Of that £60bn extra that we spend buying stuff from the EU, about £26bn is what we buy from Germany. The EU's largest economy and most powerful member state has the most to lose from a drop in UK/EU trade. We hold all the cards but Theresa may is a rubbish poker player so she has dithered and grovelled and bent over backwards to accommodate every unreasonable demand that the EU has made. It's embarrassing.
The British government should dispense with the ridiculous notion of a "transition period" during which we will blindly follow every rule the EU makes without a veto and without any input. We have a leaving date of 29th March 2019 and that is the date at which EU rule in the UK should end. The default position should be to assume that we will leave the EU with no special deal and will trade with the EU under WTO terms as most of the world does. If the EU comes back to the negotiating table with a sensible offer that is mutually beneficial in time then that is a bonus but it should be assumed that pigs will not be seen flying over Brussels any time soon.
This will allow businesses to plan for Brexit with some certainty and work out what risk that poses to their business. Some of those companies will decide that it's not going to work for them and will either shift operations abroad or restructure to allow them to continue to be suffocated by the Brussels red tape factory and that's fine. Every major change in industry regulation or taxation sees companies reevaluate their business and adjust their plans to make the best of it and sometimes that means cutting their losses. Brexit will be no different in that respect.
After that lengthy digression, let's quickly come back to JLR and what they have actually said. Well, strangely they haven't blamed Brexit. JLR have blamed "continuing headwinds" in the car industry for the job losses and the BBC have turned to a Professor of Industry in Birmingham to turn those two words into something that can be blamed on those bastard Tories. But he's a professor of industry so he probably knows what he's talking about so let's see what he says:
With the big turn against diesel engines, Jaguar Land Rover is particularly exposed as more than 90% of its UK sales are diesels.
So that's him pointing the finger at the war on diesel engines for a starter. It was widely publicised during the EU referendum campaign that JLR were being forced to cease production of the iconic Land Rover Defender because of EU regulations and of course the current all out assault on diesel engines has come from the EU.
JLR has just revealed its full-electric i-Pace model and have indicated offering all-electric or hybrid variants of all their models by around 2021, but they have been far too slow compared with Tesla and BMW.
Now it's JLR's late entry into the electric car market letting their competitors in the emerging high end electric car market steal a march. It pains me to big up either BMW or hybrids but the BMW i8 a not just a thing of beauty, it is an engineering masterpiece and despite being unable to fulfil customer orders for years and some pretty shocking build quality stories, Teslas have the cult status of the equally shoddy iPhone. The iPace has some impressive statistics but JLR are on the back foot.
It's hard to say how long this production uncertainty will continue around Brexit negotiations, because it's still unclear what the trading relationship will be between the UK and EU with regards to tariffs.
And there is the line that provides the anti-Brexit headlines. It doesn't matter that he says quite clearly it is uncertainty about Brexit or that he goes further and specifically mentions not knowing what tariffs will be in place. The word Brexit is in there, it is all Brexit's fault.
When we finally leave the EU – and I mean actually leave, not doing the Brexit hokey cokey with one leg in and one leg out – then I may accept some events being attributed to Brexit but misquoting someone entirely unrelated to JLR giving an opinion based on two words at least a year before we actually leave just doesn't cut if for me.