!
This post hasn't been updated in over a year. A lot can change in a year including my opinion and the amount of naughty words I use. There's a good chance that there's something in what's written below that someone will find objectionable. That's fine, if I tried to please everybody all of the time then I'd be a Lib Dem (remember them?) and I'm certainly not one of those. The point is, I'm not the kind of person to try and alter history in case I said something in the past that someone can use against me in the future but just remember that the person I was then isn't the person I am now nor the person I'll be in a year's time.
Telford & Wrekin Council have tried backtracking over their plans to question adults without children in Telford Town Park after receiving widespread condemnation, claiming that the Shropshire Star exaggerated the story and that there were no plans to routinely interrogate people.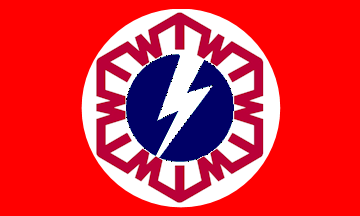 This is despite a letter from the Sport & Recreation Manager at the council saying, in a letter to a resident:
From our previous correspondence with you, you will be aware that our town park Staff approach adults that are not associated with any children in the Town Park and request the reason for them being there.
That doesn't need any exaggerating, it's already pretty diabolical as it is.
The backtracking will no doubt turn into a climbdown pretty soon.  The Home Office have waded in to say that it's not their idea and that the council has no right to interrogate people in a public place.  The Shropshire Star aren't letting it go, Telford Council Watch has organised a protest for 10:30am Saturday morning and the story is in the Metro, the Daily Mail and the Torygraph.  There's also blog coverage on the Devil's Kitchen, Liberal England, Why England Needs a Parliament, Lib Dem Voice, Views from the Asylum, Connecting the Dots in the New World Order, Crimes and Corruptions of the New World Order and Legally Kidnapped.

Technorati Tags: Telford, Park, Facism, Paedophiles