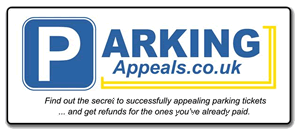 Metric Martyr, Neil Herron, was in the High Court in London today to seek a judicial review into the civil parking fines system.
Neil has argued for a long time that the parking adjudication service isn't impartial because it's funded by taking a percentage of any fines that are paid. The Human Rights Act says that everyone is entitled to a fair trial and unbiased adjudication which it's clearly impossible to get when the adjudication service has a vested interest in finding against the person with the ticket.
He's also arguing that as the law stands, any restricted parking zone containing zigzags or red lines is invalid and the tickets unenforceable.
Meanwhile, Nottingham City Council has thought of a new way of fleecing a bit more cash out of drivers by plotting the introduction of a workplace car parking space tax. I kid you not, they actually want to tax the parking space you use at your place of work.
There's only one kind of language these people understand and that's the kind written on a piece of 2 by 4.

Technorati Tags: Parking, Crooks